STEM GUIDED VALVE AND SEAT - Sudarshan Elastomer Pvt. Ltd.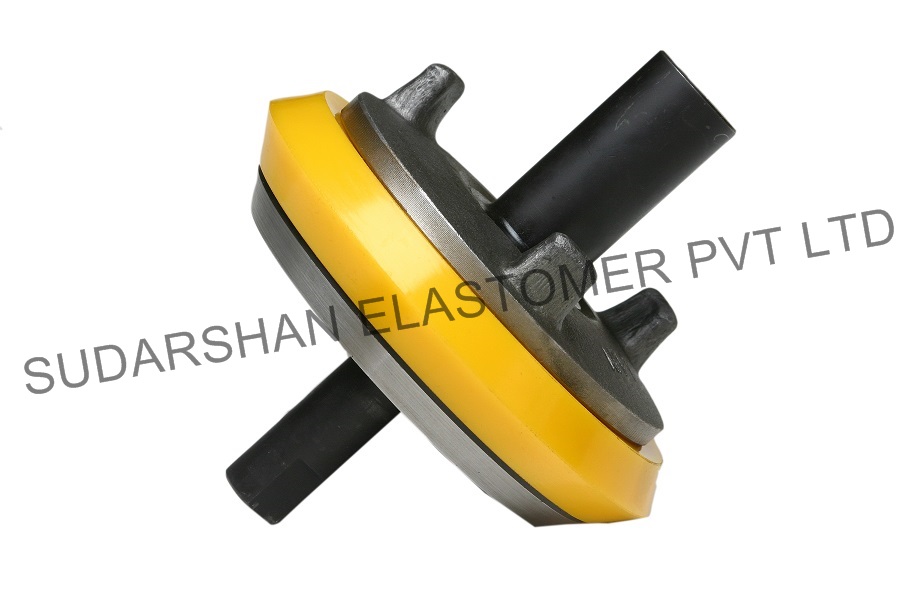 SUDARSHAN STEM GUIDED VALVE ASSEMBLY consisting of Valve Seat, Valve Body, & Valve Insert are available for different API valve pot sizes starting from API 3 to API 8. Special care is taken for the dimensional matching of valve seat and valve body working angles for ensuring very high life even under extreme working conditions. Valve Insert is made out of high quality polyurethane material capable of operating in fluid temperatures of up to 220˚F.
Our super-premium stem guided valve with 3/4 ribbed seat incorporates several improvements and innovations for that extra life. The extra wide seat facilitates high strength circular I-beam construction which reduces the seat area blocking the flow path. Valve is offered with standard replaceable urethane insert, held in place by a heavy lock-nut.
VALVE SEAT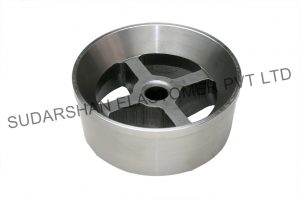 ALSO AVAILABLE IN HIGH TEMPERATURE SERVICE