PULSATION DAMPENER AND STABILIZERS - Sudarshan Elastomer Pvt. Ltd.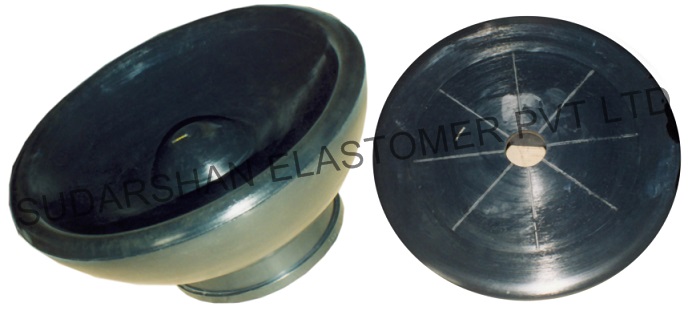 SUDARSHAN ELASTOMER PVT LTD make Elastomeric Pulsation Diaphragm, also commonly known as "Pulsation Bladder", is designed for very high service life
K20 HYDRILL Equivalent Pulsation Bladder in NBR/ HNBR
SEPL Pulsation bladders are moulded as a single unit, using specially formulated elastomeric compound, which gives longer service life and superior durability. We have bladders available for pressure ratings above 7500 PSI and temperature ratings above 260°F based on specific need.
SEPL bladder fills the body cavity and, while flexing, it tends to fold rather than get wrinkled. This significantly reduces the point of stress concentration and eliminates elastomeric fatigue. To prevent extrusion through the bottom flange connection, a steel inserts are moulded into the middle of the Pulsation Bladder.
PD55 EMSCO Equivalent Pulsation Bladder in NBR/ HNBR/URETHANE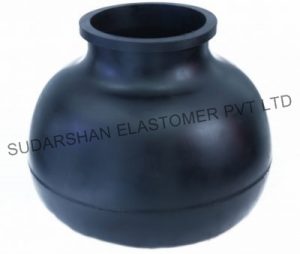 We can offer Pulsation Diaphragms in Nitrile, HNBR and Urethane compounds for different applications. Currently we can offer pulsation bladder equivalent to K20 Hydril bladders and EMSCO PD55 equivalent bladders models along with bladder kits.
Other models based on client specifications and drawings can be made as per the order.
Stabilizer sleeves for K10 and K20 style also available separately for the bladders.