PERFORMANCE (BONDED) VALVE AND FULL OPEN SEAT - Sudarshan Elastomer Pvt. Ltd.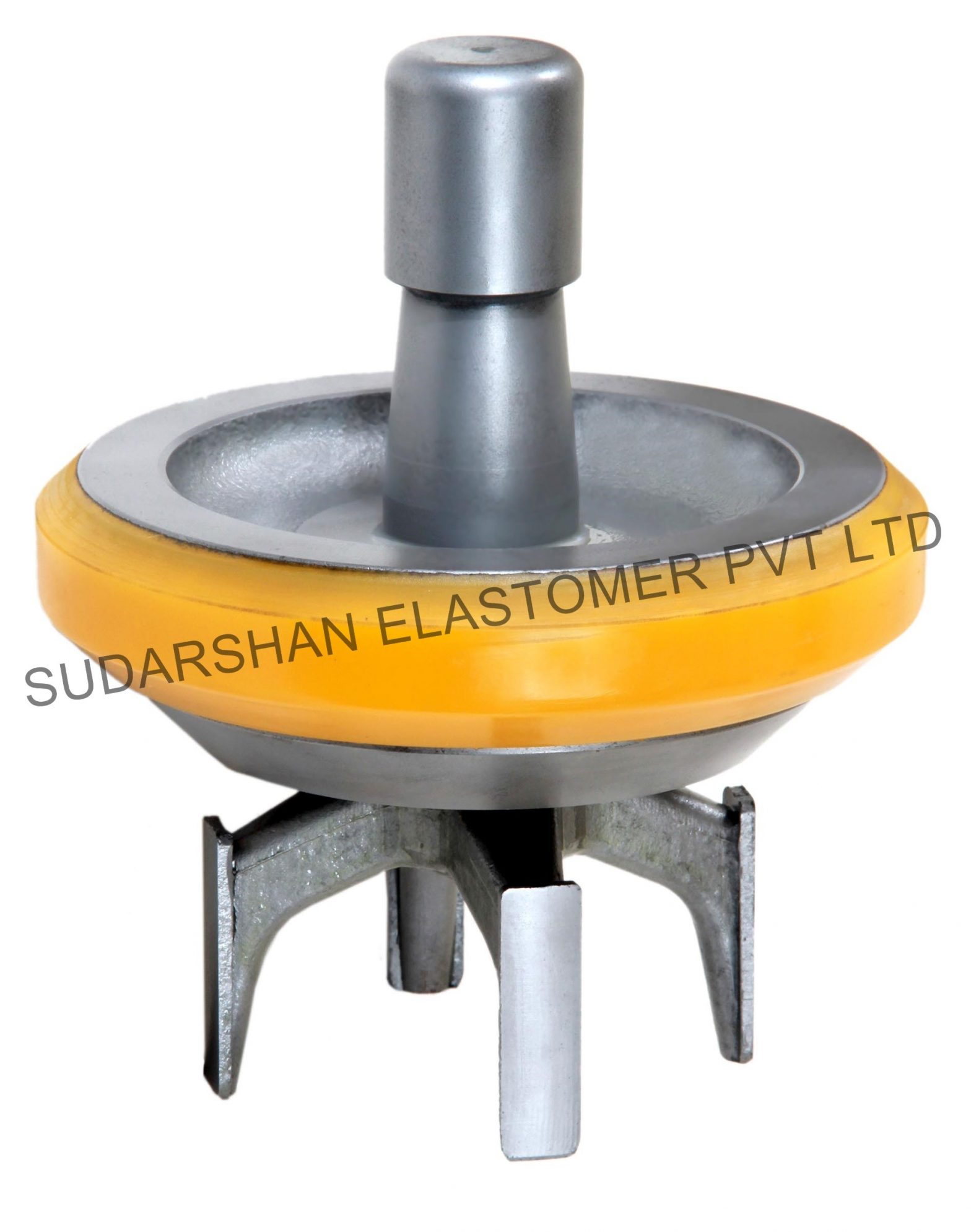 SUDARSHAN PERFORMANCE (BONDED) 4 WINGED VALVE AND FULLOPEN SEAT design features a large metal-to-metal bearing area for long life, directly casted urethane insert on valve body results in a perfect round shape that prevents premature failures of the insert. The insert is casted around the serrations, thus failure due to tears from the serrations are eliminated Most importantly the insert is not stretched over the valve during installation; there are no residual stresses left, to shorten insert life.
Urethane bonded insert offers increased resistance to water , synthetic and oil based drilling fluids and is capable of operating in fluid temperatures of up to 220˚F (104˚C) while maintaining superior resistance to tear and extrusion
As the urethane part is bonded, it can be used at high pressure upto 7500 psi and comparably better performance.
FULL OPEN VALVE SEAT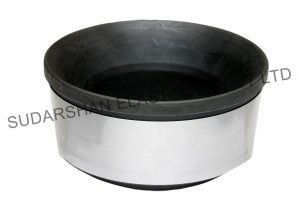 WE ALSO HAVE HIGH TEMPERATURE PU VARIETY IN PERFORMANCE BONDED VALVE FOR HPHT SERVICE.